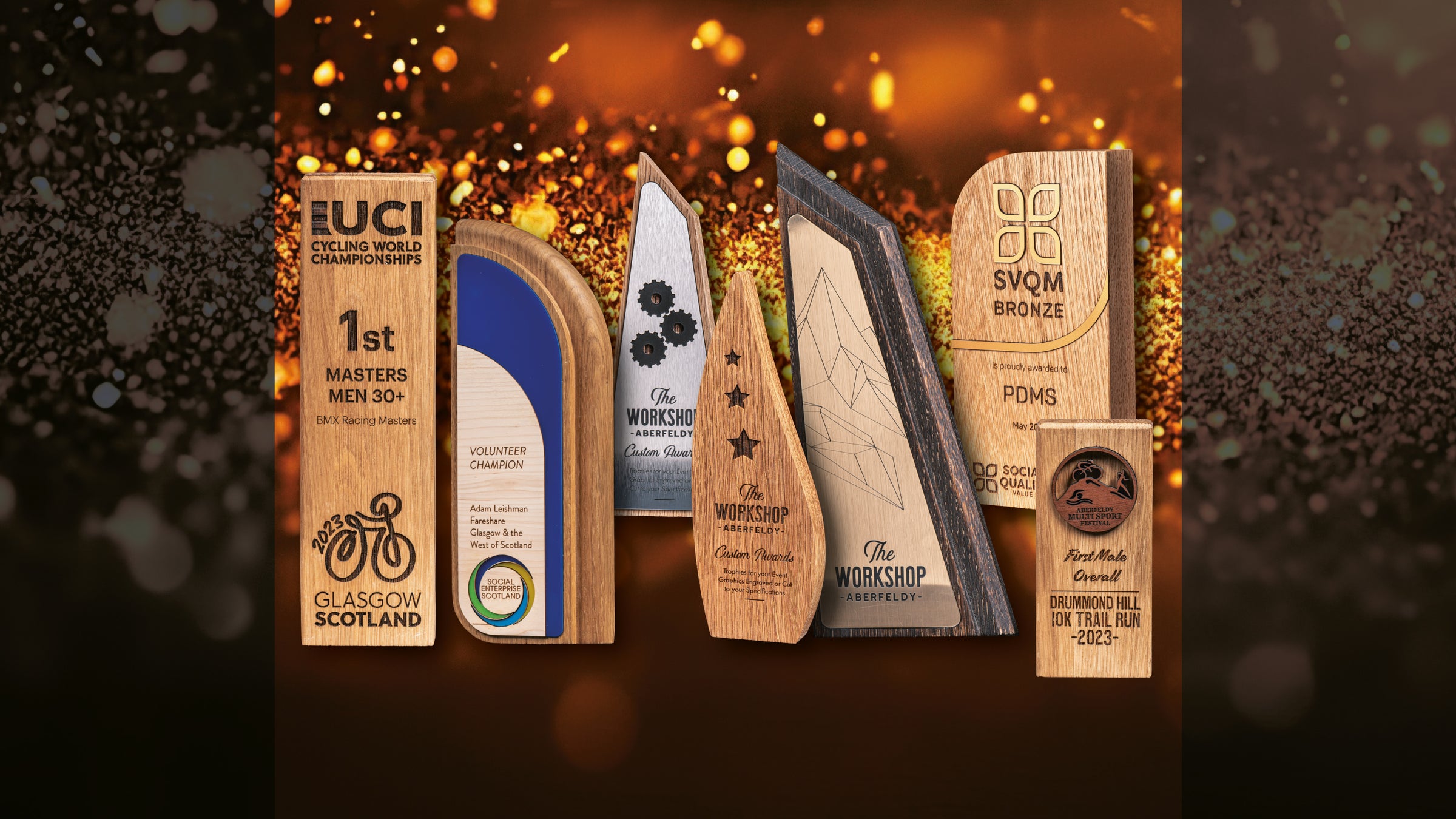 We believe that awards can both look good and do good; celebrate the important occasions with our sustainable awards.  Made principally from FSC-certified wood, each award gives our young people the opportunity to learn skills, working on these high quality bespoke products.
As each award is bespoke to your requirements, they are priced individually.  Using one of our pre-designed styles is more cost effective, as it reduces design time.  Things that affect cost include complexity of your logo, choice of materials, amount of text, and design time.  Letting us know your budget will enable us to create something that fits it; we're a charity, we get it.  Turnaround time is usually 2 weeks from confirmation of design to postage.

Trophies on this page start from £20.  Contact us on sales@theworkshopaberfeldy.org or 01887 829353 for a quotation or to discuss any ideas that you may have.