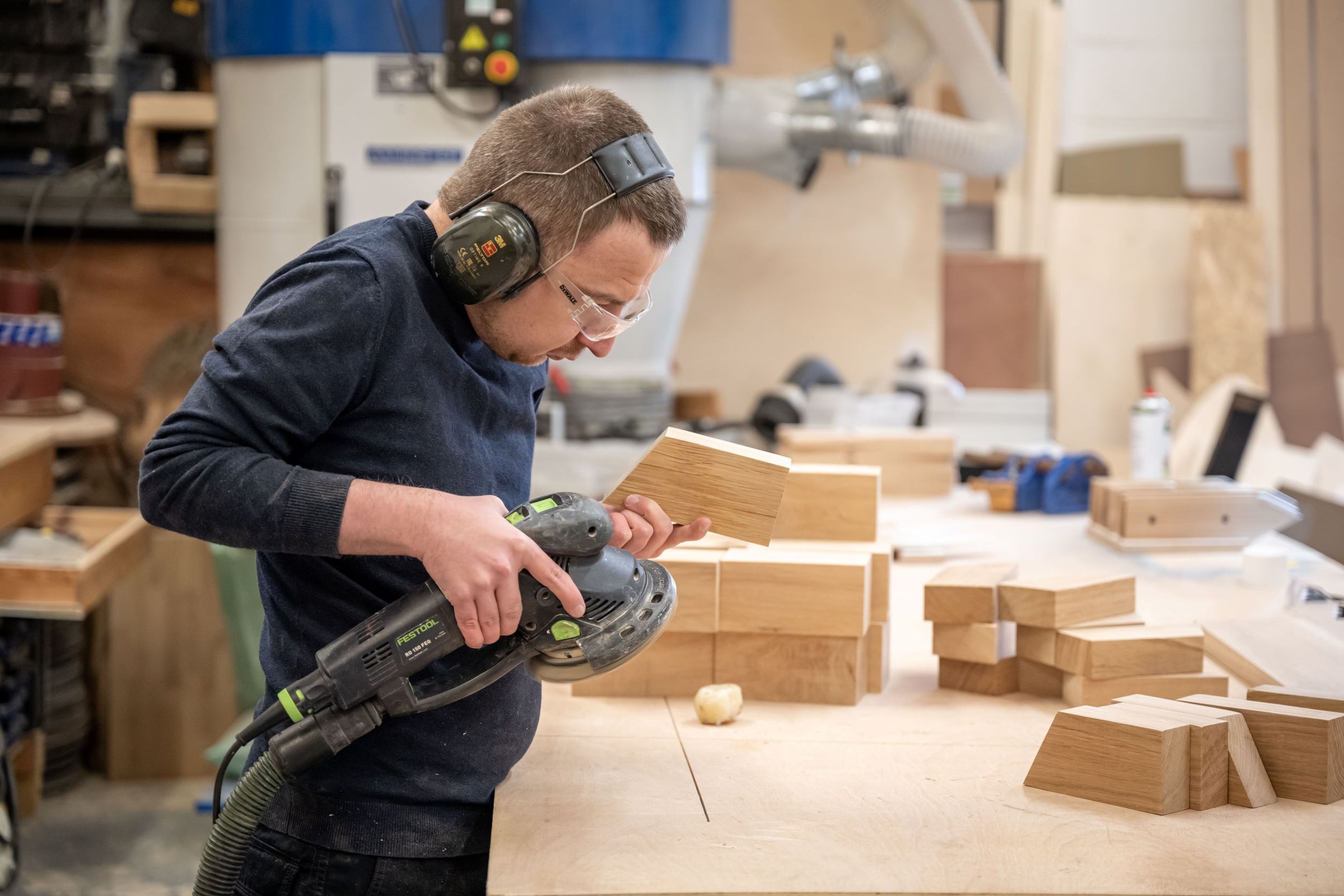 We offer free on-the-job training in both our workshop and our business office. You can learn practical skills whilst assisting in the manufacturing of products, working across our service range from traditional woodworking through to design and high-tech laser-cutting and CNC routing. We will teach you how to safely use and maintain our equipment, and you'll get the opportunity to get involved in every stage of the manufacturing process. Or you can come and learn practical business management skills in a busy small business. We are open to anyone, of any age and background, but are particularly keen to support young people, under the age of 25, and those facing additional barriers to employment.
Work Experience
If you want to get a bit of experience about what working is truly like, or rebuild your confidence or skills after time away from work, then we can help! We offer free work experience across our activities, working alongside our core staff team and trainees to create beautiful bespoke products. We'll help you develop transferable business skills, such as teamwork and timekeeping, as well as helping you to develop a long-term plan to move toward employment. We can often support you to gain vocational qualifications or connect you with other opportunities – whatever is right for you.
Volunteering
Volunteers play an active and valuable role in all aspects of The Workshop, from skilled craftsmen working alongside our trainees to share their experience to people wanting to feel part of a wee community, helping to finish products – we can always find a job to do for a willing pair of hands!
All our placements are individualised, encouraging people to follow their interests, and we try to be as flexible as we can around other commitments. People come to us from all backgrounds, with a lifetime of experience or none! We offer a supportive, non-judgemental environment where you can learn at your own pace, or just be part of our team. We're very friendly, and always make time for an all-important cup of tea and a chat!
Things you could get involved in include: drilling, sawing, planing, finishing, graphic design, laser cutting, oiling, threading ribbons, painting, sanding, CNC routing, stock management, pricing, postage, social media, photography, sales, product design, customer service, packaging – the list goes on!

If you're at all interested, give us a call or pop in for a chat and a look around – we love talking about what we do!